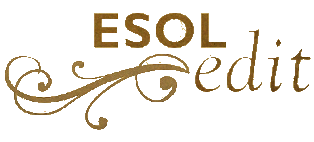 Proofreading, Editing & Translation for Academics and Authors
Nina Cook
BA (Hons) (Linguistics), BA (Psychology), GDipArts (Modern Languages), GCertTESOL
Victoria University of Wellington, New Zealand
Nina's first trip across the globe took place in the early nineties when she and her family moved from Oxfordshire, England, to Auckland, New Zealand. There she completed her education, first excelling in English and later specialising in linguistics and foreign languages.
​
Upon completing her postgraduate degree she was awarded a scholarship to Spain, where she worked as an English language specialist at bilingual primary and secondary schools. She then moved on to teach ESL to students of all ages and levels at private language academies in Andalusia, where she currently resides.

In 2019 she transitioned from her teaching career and established herself as a Spanish-English translator and academic editor for postgraduate students and professors. Her skills are also highly sought-after in commercial and literary sectors.

Nina has a sharp and intuitive eye, meticulous attention to detail, and a passion for reading and creative writing.
​
Her aim is to sculpt your writing until it flows in the most precise, natural and pleasing-to-read manner.

She is truly committed to her clients, promising excellent communication, integrity, and personal accountability for every project she takes on.